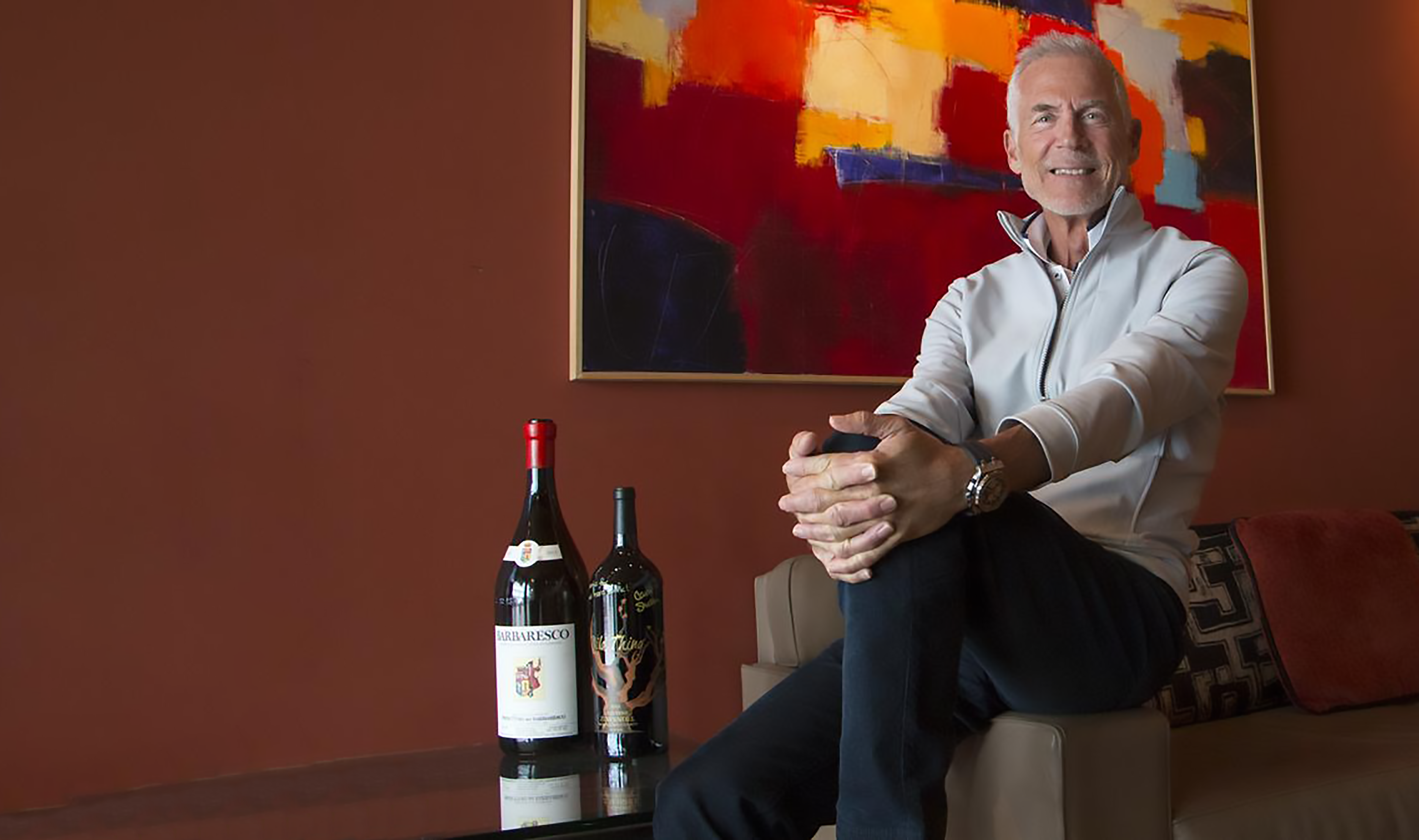 David Brown
Owner / Founder
David Brown is a native Oregonian born into an agricultural business family. His father, Hugh Brown, successfully took over Mitchell Lewis & Staver from the last remaining member of the founding Mitchell family at the end of World War II. Mitchell Lewis & Staver had been selling durable goods to agricultural businesses since 1834.
David received a BS in General Science from Oregon State University in 1984 and joined MLS that same year, holding every important job in the company. Upon being elected President of Mitchell Lewis & Staver in 1992, David purchased the outstanding shares of stock and became the first person in 135 years to be the sole owner of Mitchell Lewis Staver.
Under David's leadership the company has flourished. What was an office of two men at the end of World War II has been expanded into one of the largest and most successful distributors of agricultural durables and pumping equipment in the Western United States. His vision has streamlined the companies' product offering and expanded into new markets through expansion and acquisition. He is a true innovator in one of the world's oldest businesses. Since 2003 he has also owned and operated Mitchell Wines, the premier independent wine distributor in Oregon.
Threemile Vineyard is the living manifestation of David's lifelong dream of founding a farm. A true lover of Oregon's great natural landscapes, David saw in these basalt lined coulees the chance to create a vineyard unlike any other. He is thrilled to share this beautiful place and its grapes with the most discerning winemakers.
Edwin Martinis
General Manager – Mitchell Wine Group
Edwin grew up in the Willamette Valley town of McMinnville, Oregon. Long before this was Oregon Wine Country, it was small farms of grass, alfalfa, clover, and hops. Nurseries dotted the landscape.
After graduating from McMinnville High, Edwin played football at Western Oregon University in Monmouth, Oregon until graduating with a degree in education in 2001. He stayed on at WOU, getting a master's degree and becoming an assistant coach for the football team. A future in teaching and coaching beckoned. He married his wife Marissa, a firefighter, in 2007 and they have two children, Augustus and Clementine. 
Read More
Edwin envisioned a future as a high school or college coach but then fate intervened. One of the young men Edwin coached at Western Oregon was also running a wine sales route to various markets and restaurants in the area. When the young man received a tryout with an arena league football team, he asked Coach Edwin to cover his route. Edwin fell in love with the wine business and a wine salesman was born.
Eight years with Bacchus Distributing and three more with behemoth Southern left Edwin prepared for a leadership role at Mitchell Wines where he was hired in 2014. Edwin has overseen dramatic growth in sales and the addition of key brands to the Mitchell portfolio. He is now also a crucial member of the development team focused on creating a Columbia Gorge vineyard unlike any other.
Joe Cushman
Managing Viticulturist
Joe Cushman is the man with his hands in the dirt. Joe is a third generation Oregonian born and raised in McMinnville. He is also the third generation in his family to work in the wine industry. As a child he ran around Laurel Ridge and Cooper Mountain Vineyards. After graduating from McMinnville high school, Joe attended Portland State University. Soon after arriving at Portland State, Joe realized he wanted to pursue a career in agriculture. He transferred to Oregon State University and completed extensive coursework in agronomy, horticulture, and viticulture.
Read More
After Oregon State, Joe immediately went to work in the vineyards. He started his own firm designing, planting, and restoring vineyards in the Columbia River Gorge. Over the years he has worked on dozens of vineyards in the Gorge. He spent years practicing viticulture and vineyard management at Cellilo Vineyard.
As the Managing Viticulturist, Joe designed this vineyard. Collecting and assessing the climate and soil science that informed every aspect of this vineyard's design has been his responsibility. He has taken David Brown's vision for this unique property and made it come alive. This project embodies his commitment to mimicking the natural systems to help support agriculture and his goal of creating vineyards that support and promote biodiversity.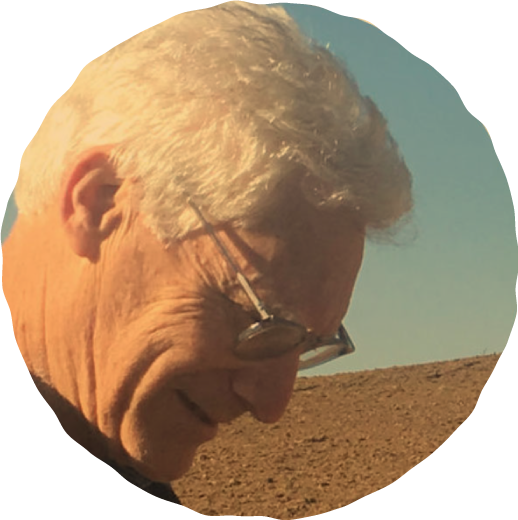 Born and raised in the great state of Michigan before moving to Oregon in 1980, Larry Ferar has always developed a special connection to the land.
Read More
With a degree in architecture from Washington University in St Louis, MO and a master's degree in architecture and landscape architecture from University of Oregon, Larry's career has been uniquely focused on building beautiful structures and then creatively defining their relationship to the land on which they sit. Since founding his firm in 1983, Larry has worked on numerous award winning winery projects around the world including in the United States, Canada, New Zealand, the United Kingdom, and China. He has written on design for numerous trade journals and magazines.
Larry's design work evinces both deep respect for the necessary functions of winery and a profound understanding that making wine is an art. His architectural designs manifest the art of winemaking through beautiful buildings intimately connected to the land. Larry's abiding respect for nature and his vision of sustainable architecture are at the core of what makes Threemile Vineyard unique.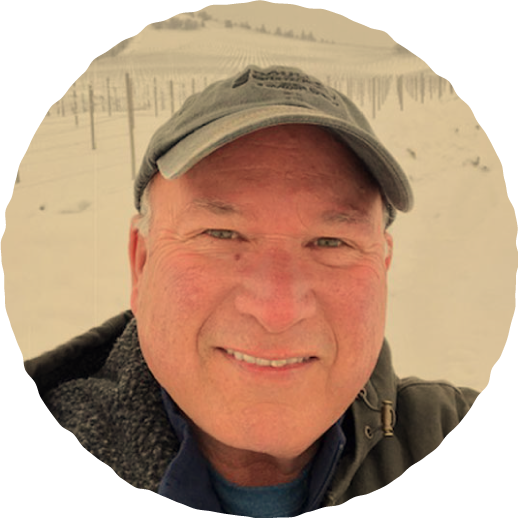 Business development & Irrigation specialist
Despite being born in beautiful Santa Monica, California right on the Pacific Ocean, Reed Stewart always dreamed of the mountains and the desert.
Read More
When the time came for university, he turned his back on the beach and the big city and headed for Eastern Oregon University in La Grande. Reed graduated in 1980 with a degree in biology and a fascination with desert ecology.
Right out of university, Reed worked for BLM as a biology technician. From there, Reed worked for a small irrigation company beginning a 40 year career dedicated to agricultural irrigation systems and dry land farming. After that company closed, Reed turned a $10,000 unsecured loan into a multimillion dollar irrigation firm that was eventually purchased by Pendleton Grain Growers. Married and with three grown children, Reed has worked for Mitchell Lewis for six years and is based in Bend.
Reed brings extraordinary agricultural irrigation experience to this project. He has devoted his professional life to understanding this unique landscape and the water systems required to sustainably farm it. When Reed saw the sagebrush, scrub oak, and pines on this property he knew it was special. When he set about designing the irrigation systems, he did not expect to know it would be as challenging and rewarding as any irrigation project of his career.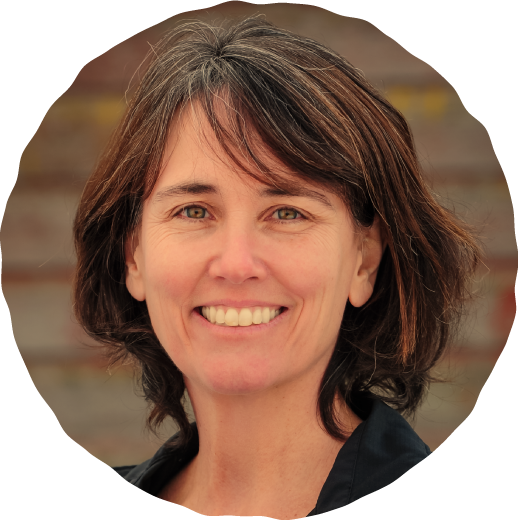 Ask Leigh where she was raised and you'll need to reach for a globe! A "Navy Brat", as she calls herself, home for her growing up was Virginia, Hawaii and exotic faraway places like the Philippines, Japan, Spain and London.
Read More
After graduating from High School in London, she attended the University of Oregon, then University of California/Davis where she earned her Master's degree in Viticulture.
Leigh has worked in wine regions around the world, meeting a host of people from a variety of cultures along the way. She gained experience at such respected properties as Domaine Denis Mortet in Gevrey Chambertin; Seresin Estate, Marlborough New Zealand; Robert Mondavi Winery, California; Cain Vineyard and Winery, California; Caliterra/Vina Errazuriz in Chile and Andrew Will Winery in Washington.
Well-versed in organic and biodynamic farming practices, Leigh's philosophy is simple "I feel that beyond respecting the land, these methods also yield healthier and more expressive fruit."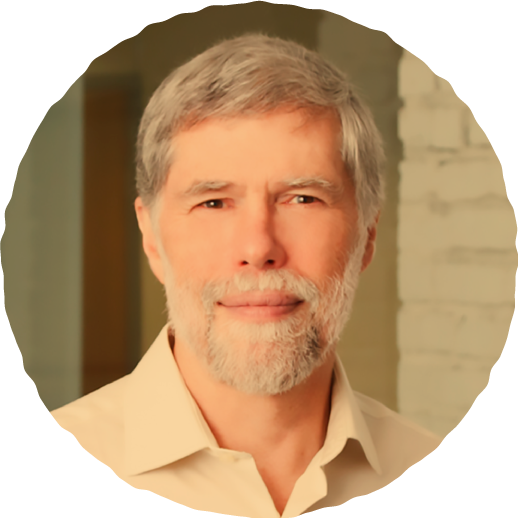 Reed is dedicated to exceptional detailing as a matter of practice and good design.
Read More
A graduate of the University of Oregon, Reed began his career as a skilled craftsman and design/build contractor before joining Laurence Ferar and Associates in 1988. Reed's passion for excellence has made the Ferar Wine & Spirits Studio a leader in distillery and winery design. The Studio's craft spirits clients include House Spirits, Clear Creek Distillery, Freeland Spirits, Branch Point Distillery, Straightaway Cocktails, Aimsir Distilling, and Eastside Distilling.
Reed has a thorough understanding of the codes applicable to the craft spirits industry and knows how to work within the regulations to achieve practical, aesthetically pleasing results. His approach includes a deep knowledge of the construction process and its influence on the building's design, as well as a careful consideration of the practical details encountered by the building's inhabitants.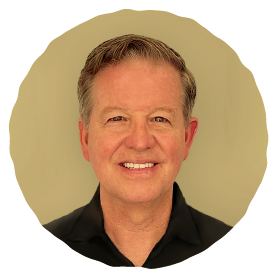 Landscape Architect
Fascinated by the interaction of health and wellness and the natural world, Jim Burnett, FASLA has built a practice that explores the humanistic impact of landscape and its expression.
Read More
After earning his Bachelor of Science in Landscape Architecture from Louisiana State University, Jim founded the Office of James Burnett in 1989. Under his leadership, the firm has earned more than 100 national design awards, including the 2020 National Design Award for Landscape Architecture from the Cooper-Hewitt, Smithsonian National Design Museum. In addition to his elevation to ASLA's Council of Fellows, he is the recipient of the ASLA Design Medal, the profession's highest honor, bestowed in recognition of his lasting impact and acclaimed body of work.
Jim's recent work focuses on the power of nature to profoundly change the way we experience the world, including several ground-breaking wineries, hospitality experiences and botanical gardens. His is a frequent invited juror, speaker, and leader on contemporary issues of urbanism and environmental design.